The banners were printed by Kites Up. Roy and Hayley have printed for Take That and Coldplay, but their most rock 'n' roll client was me. They have a blackbird in their print office and have fish and chips delivered 'on-line' via a zip wire.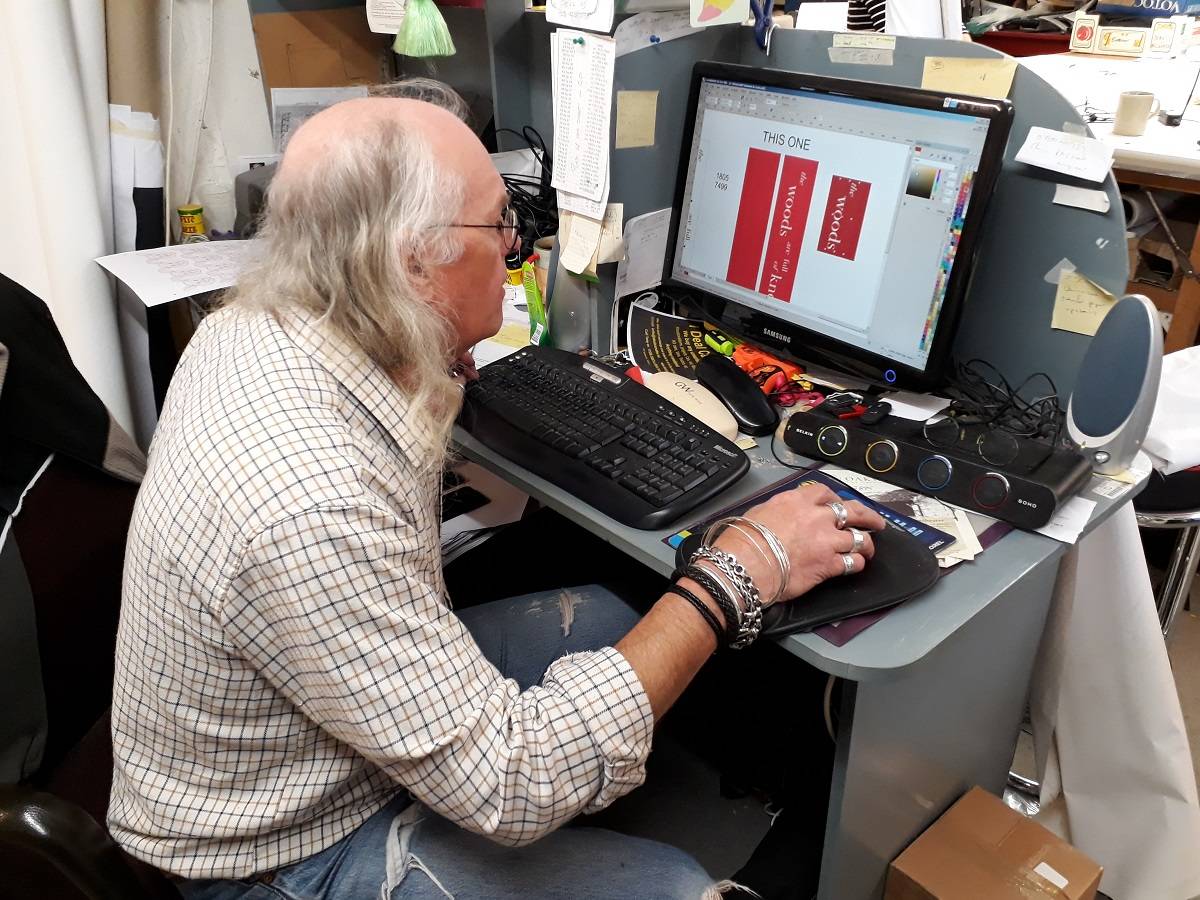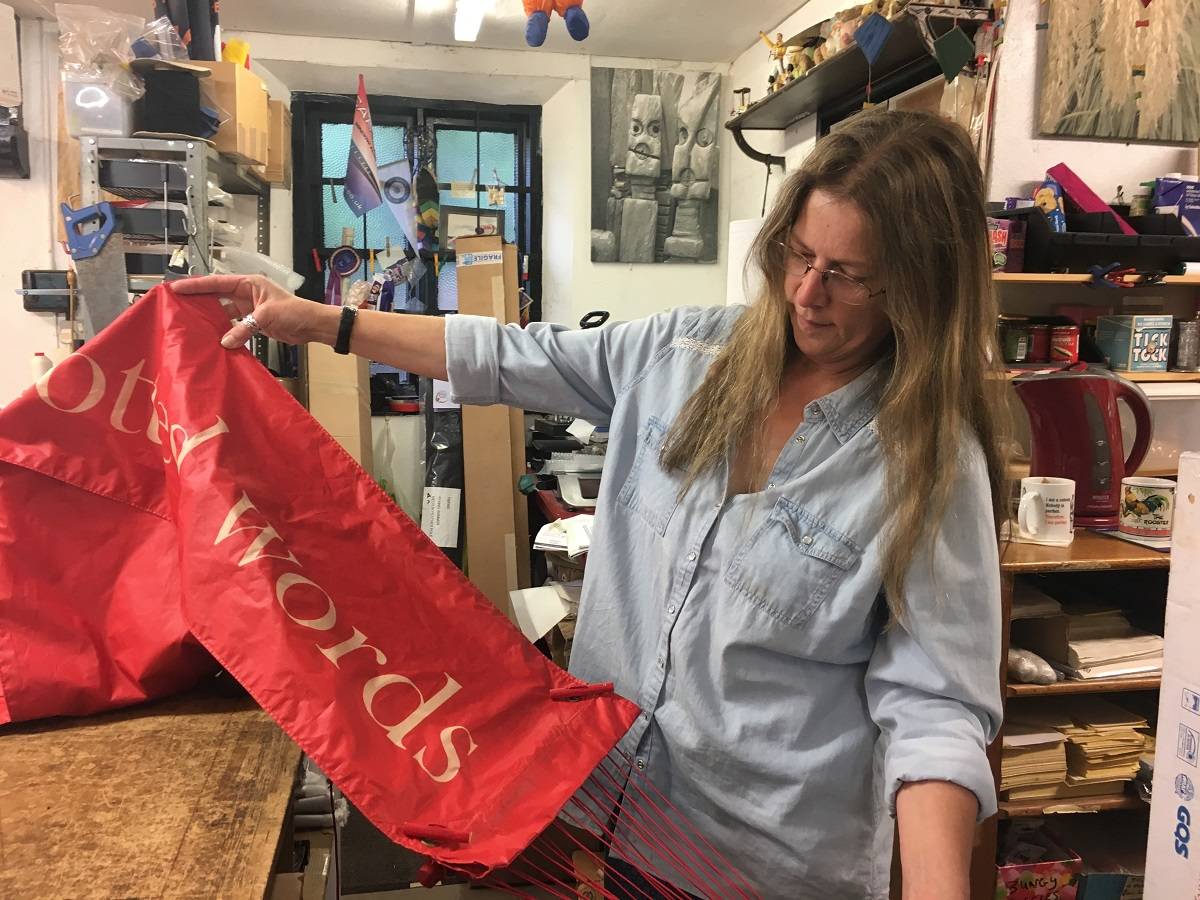 It was important that the attachments didn't sag or bunch up when tethered at different angles.
Even so, each attachment took two-to-three hours to make start-to-finish.
Here is my father, Professor Iann Barron CBE; he invented parallel processing, had dinner with the Queen and has been arrested for being a spy. But his best job has been drilling over two thousand holes into the dowels.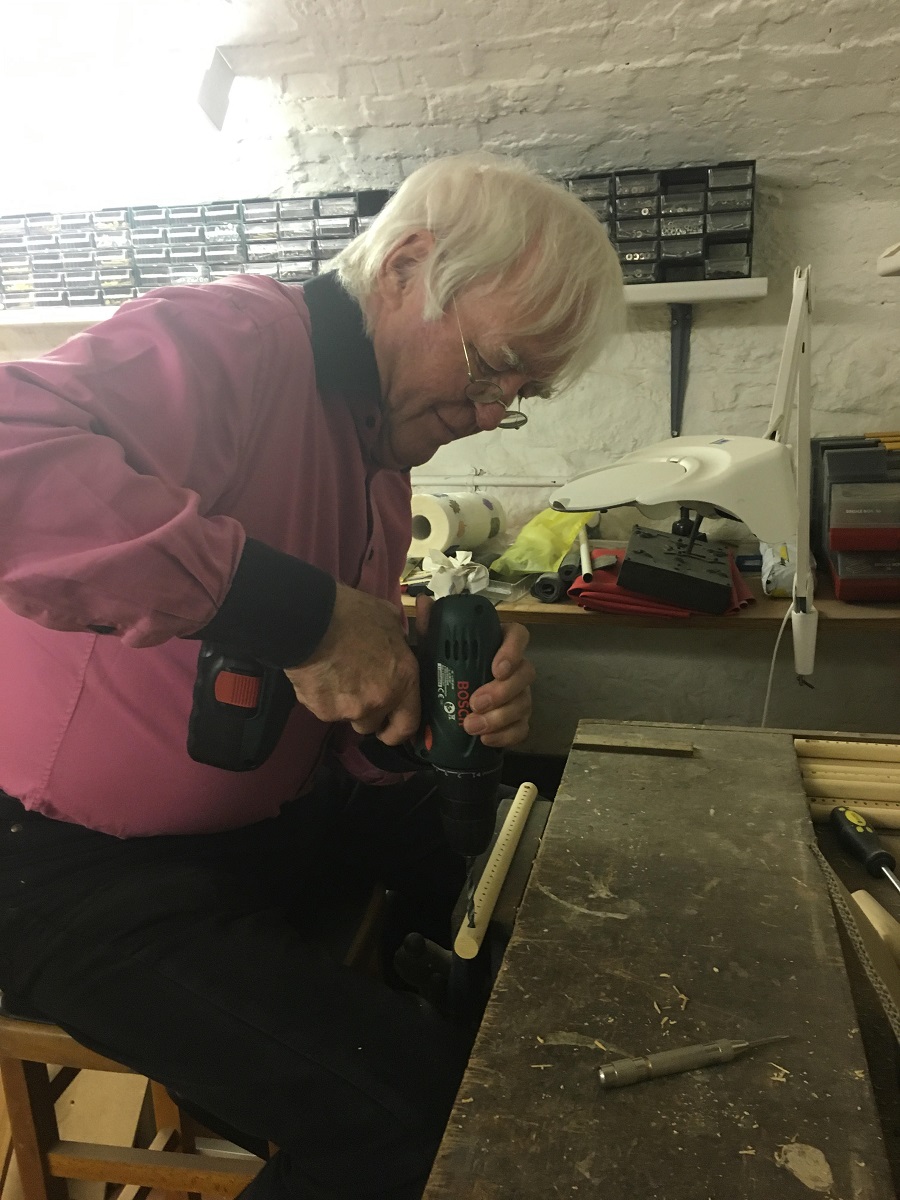 We had to find sturdy rings and paint them.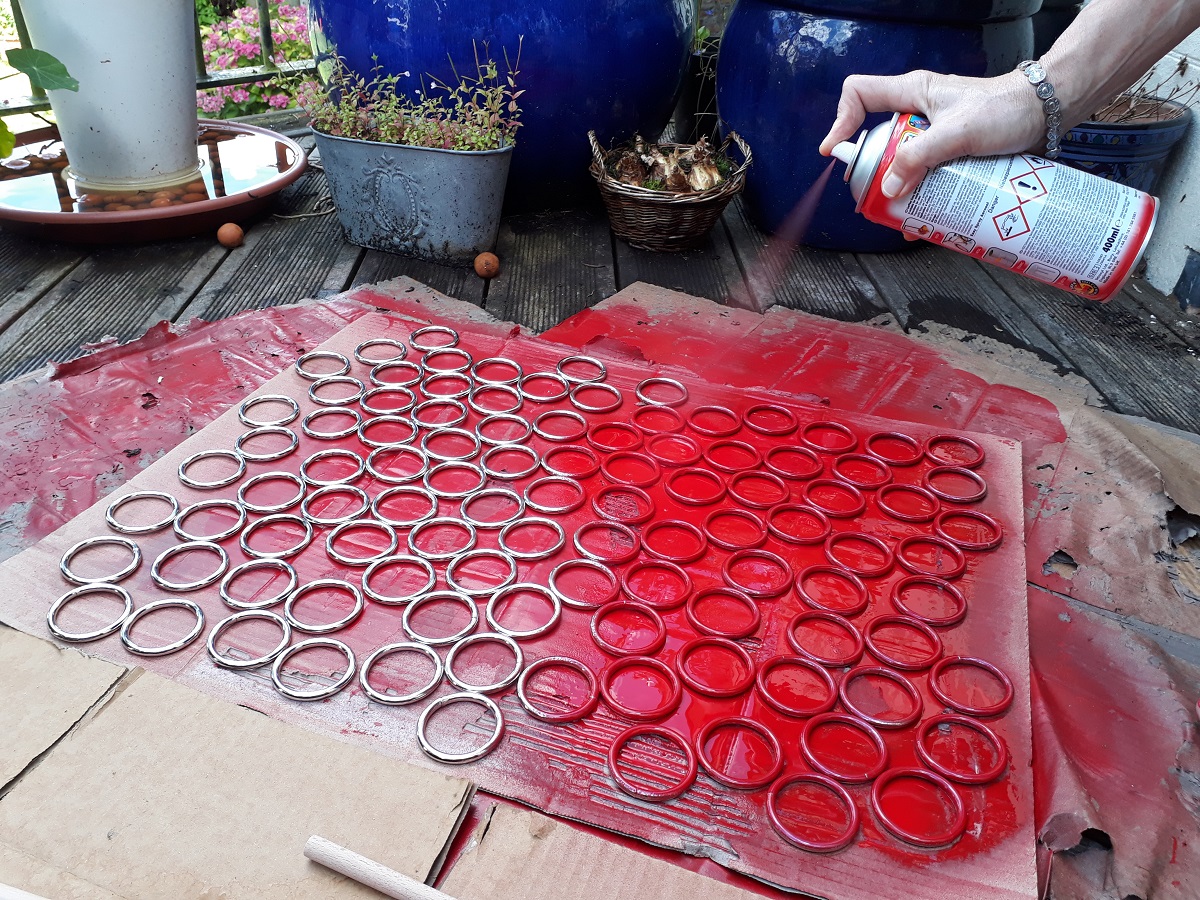 The bungees had to be threaded and knotted. I roped in two of my best friends: Dott, who has been my friend for fifteen years since primary school and Anna, who was at Bristol Grammar with me and has the kindness and intelligence of Hermione Granger.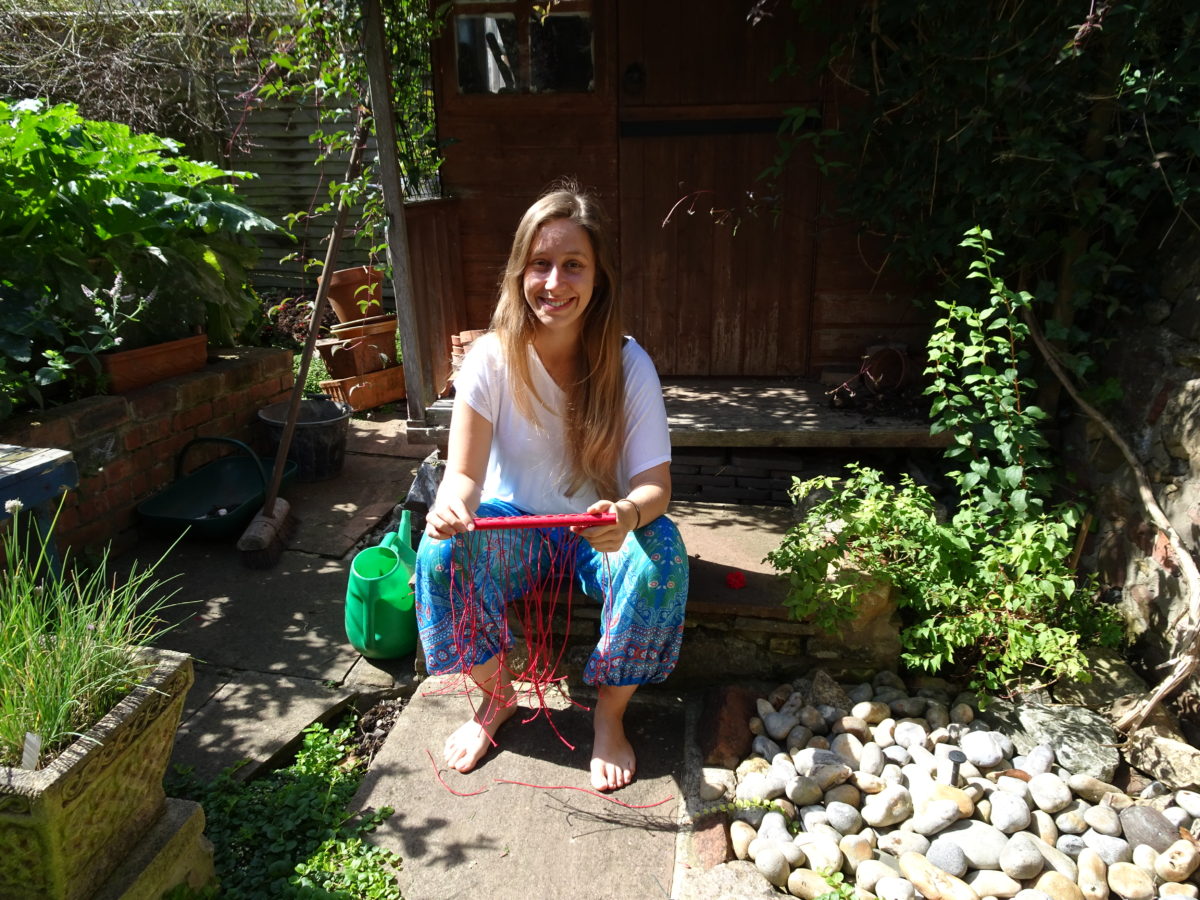 Anna threading in the garden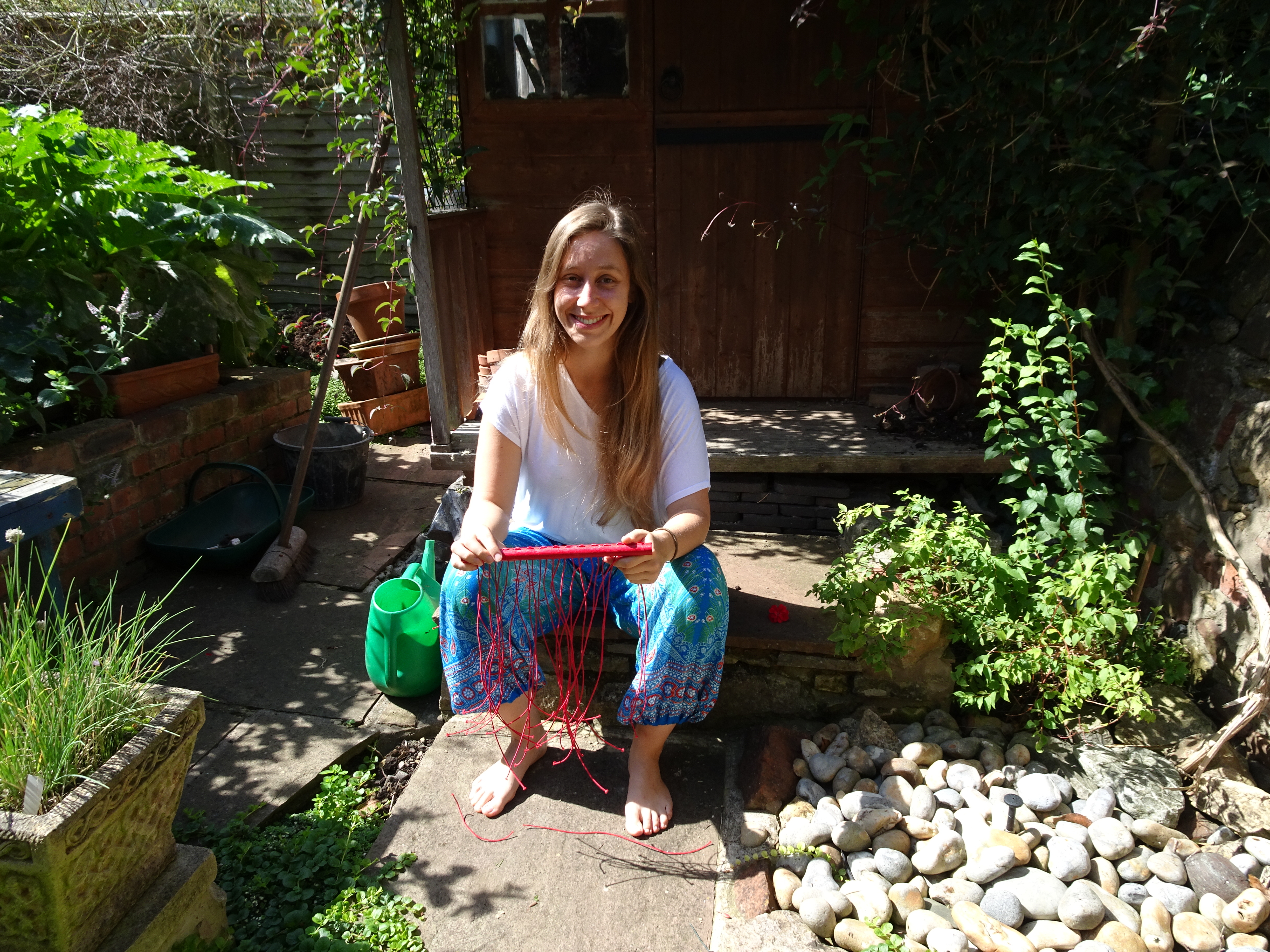 The pockets were made by Richard Cope. They were made of ripstop which covered the thread ends. Richard is a friend I don't know yet. He was supported by Alyce Osbourne who also made the attachments and who knows a lot about knots.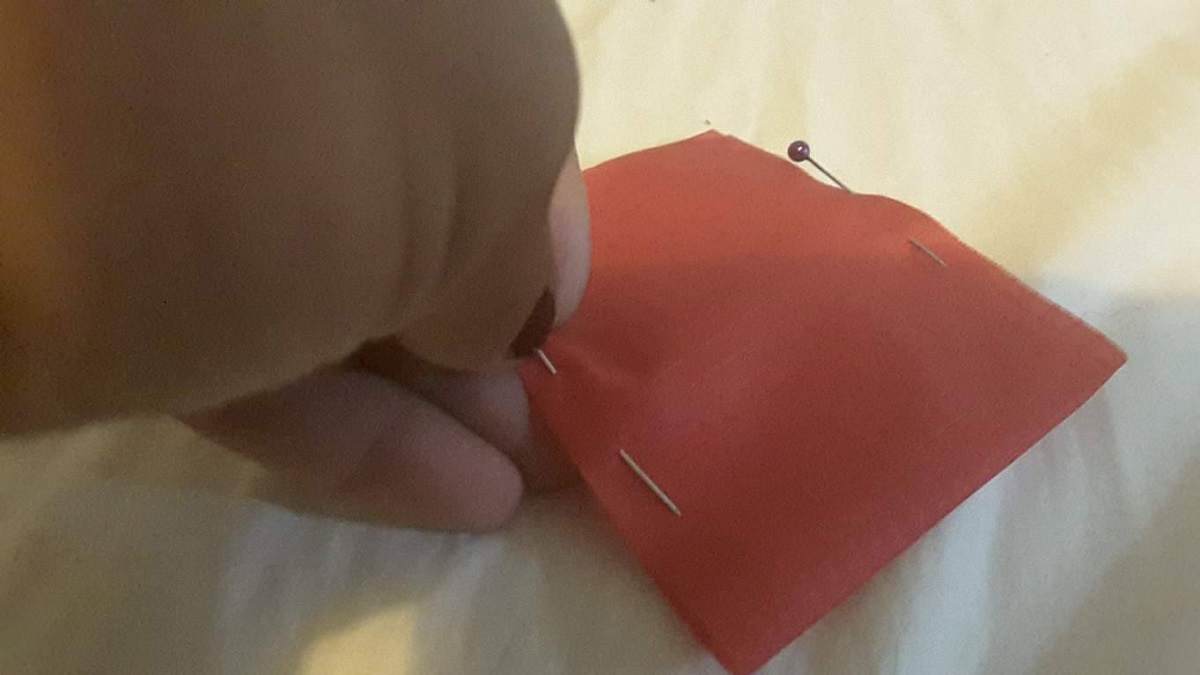 The pockets were machined onto the threads.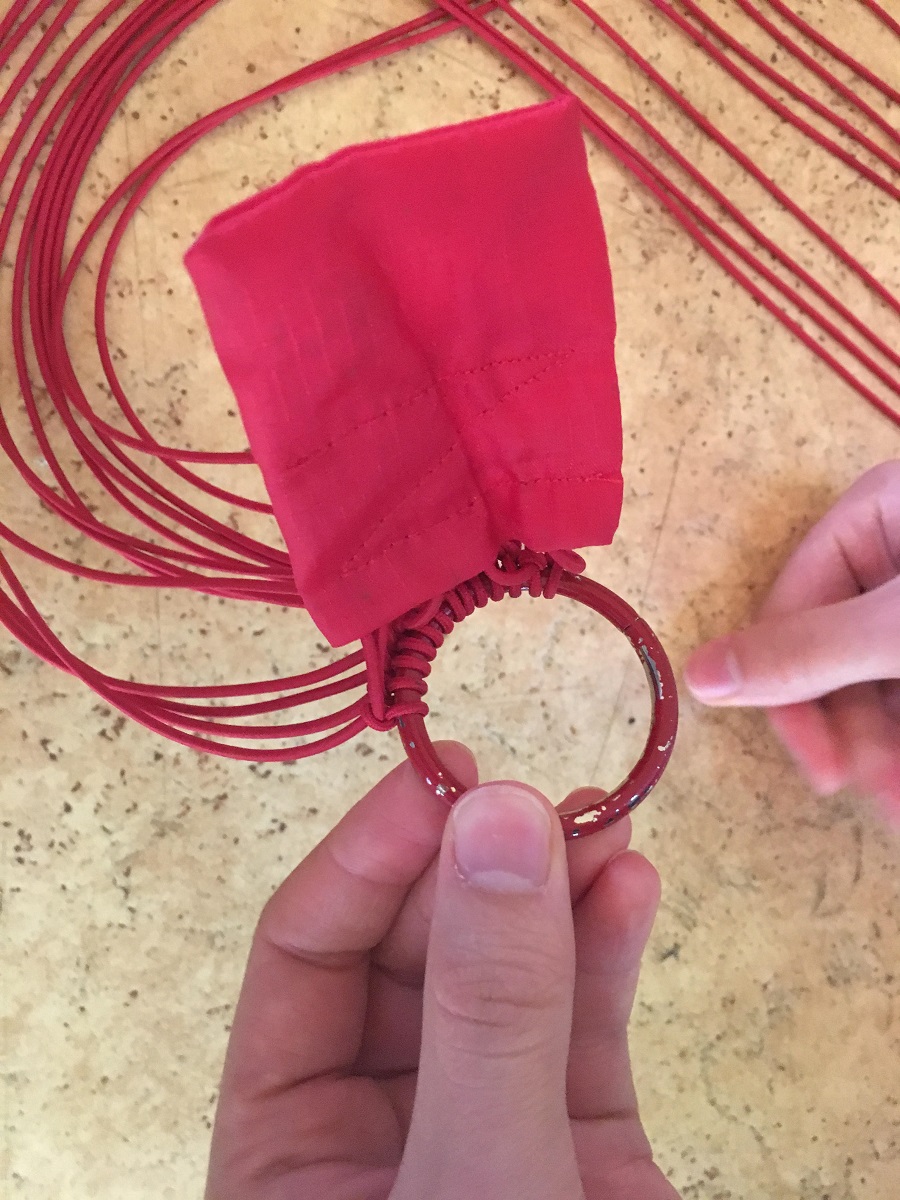 And finally, we had to make the toggles by hand and fix the attachments to the banner.