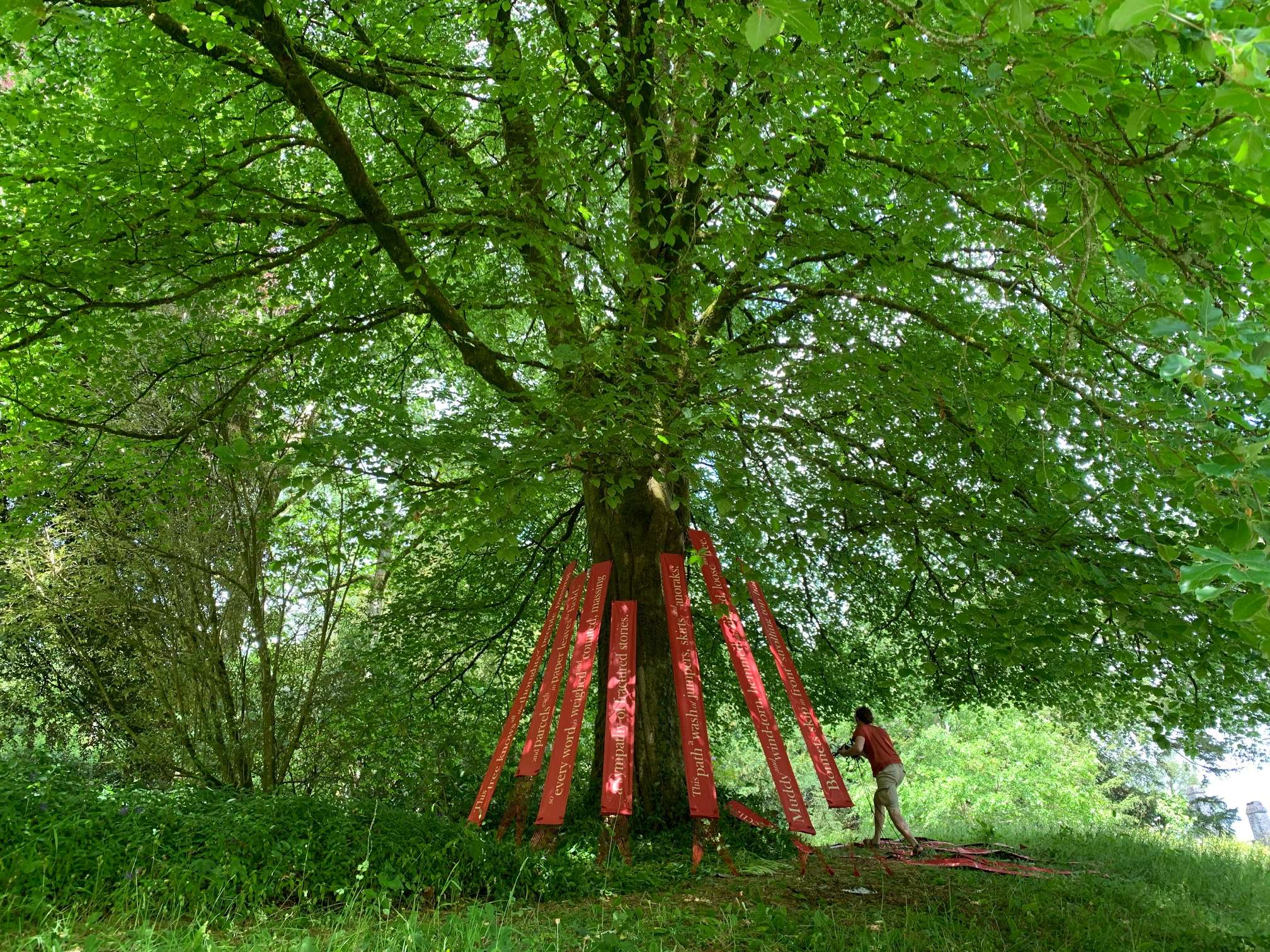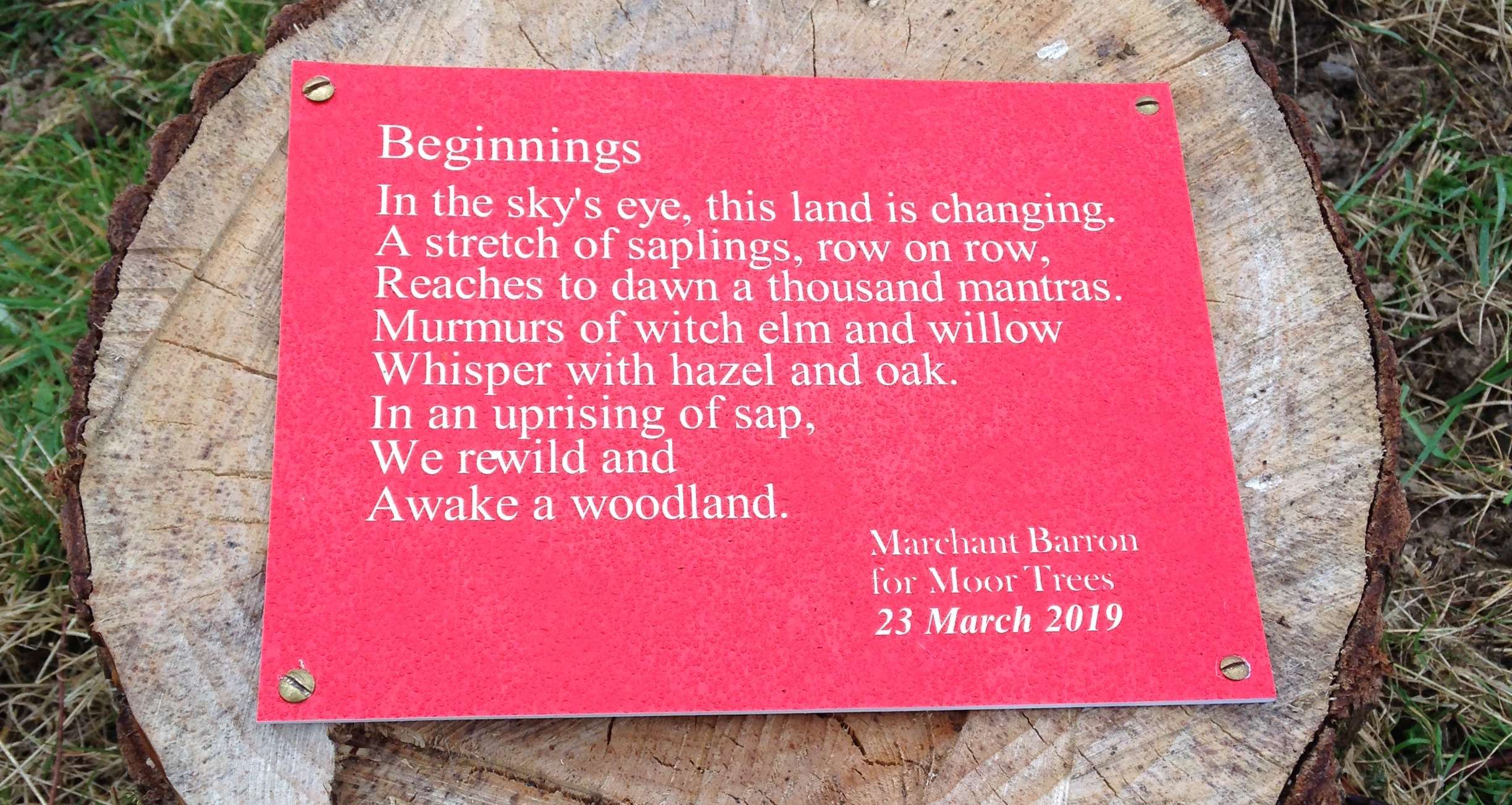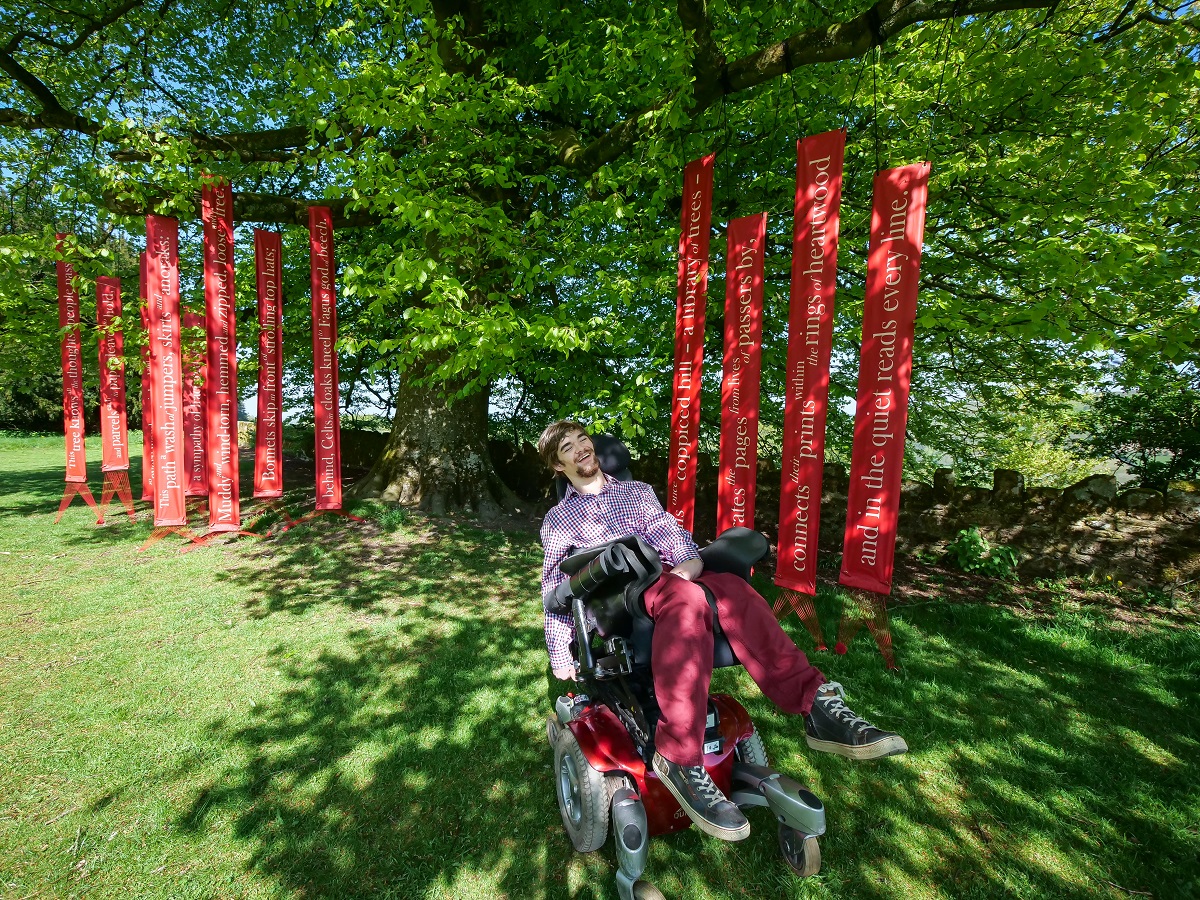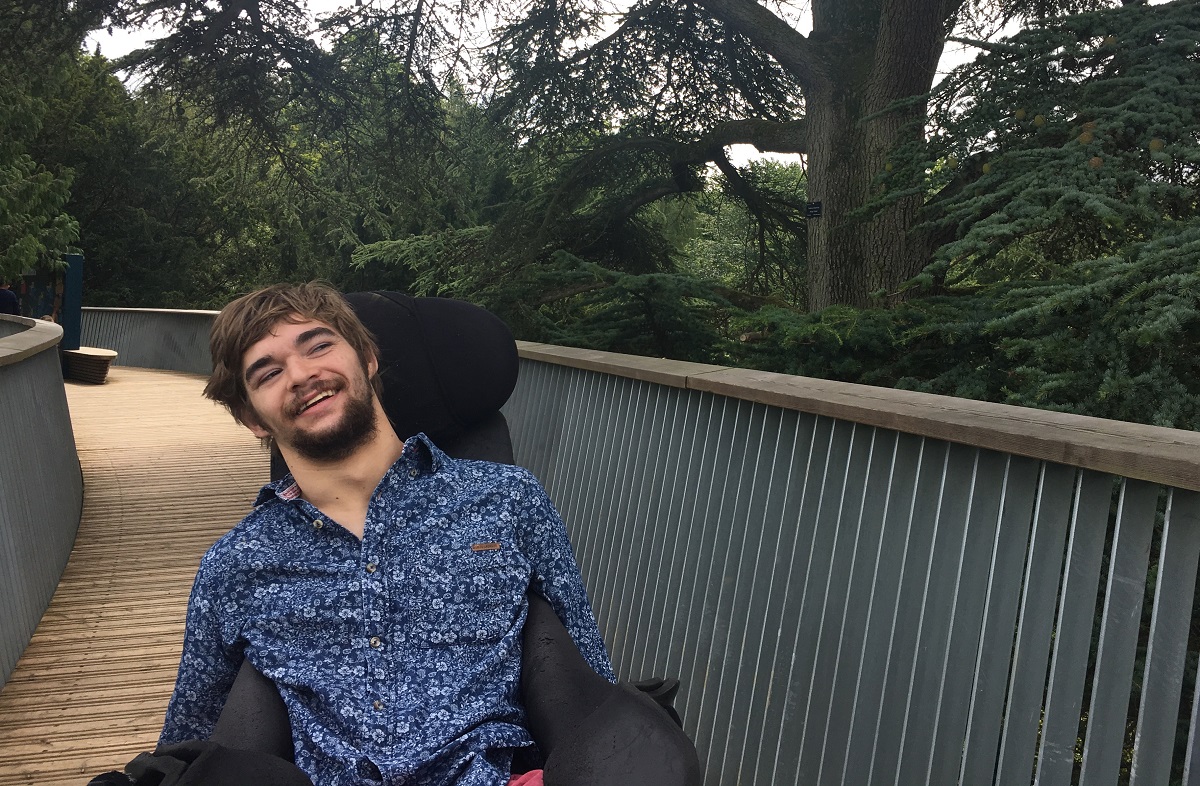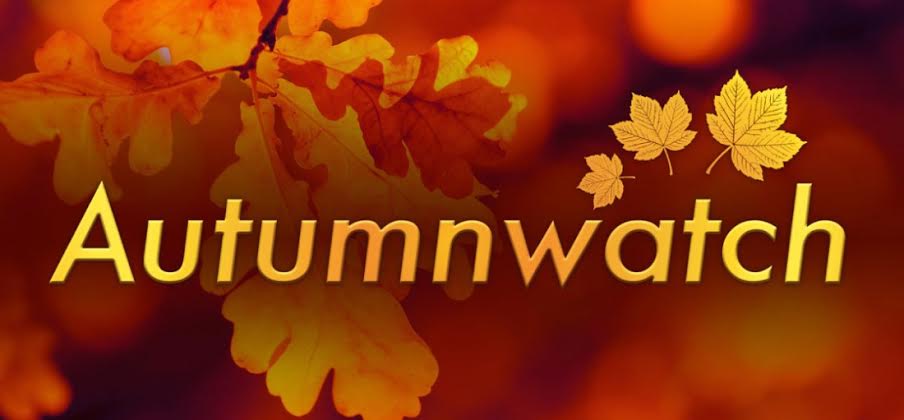 Evolving the Forest, June 19-21 2019
This is the first international symposium about the forest and how we live with trees. Evolving the Forest will be held at Dartington Hall in Devon this year.
I will be showcasing my new poem, "The Guardians of Dartington", placed among four of the most striking Spanish Chestnuts.
Moor Trees, May 2019
In May 2019 I wrote a new poem, "Beginnings", for the Moor Trees charity celebrating their 20th Anniversary.
Kymin, May - June 2018
My poems were installed up at the Kymin.
They were featured as part of the Wye Valley Festival, 5th – 20th May 2018, in collaboration with the National Trust and the Wye Valley AONB office. They were still there in June.